Integrated. Intuitive. Intelligent
Software solutions for golf courses, organizations & players.
PRODUCTS
CONTACT US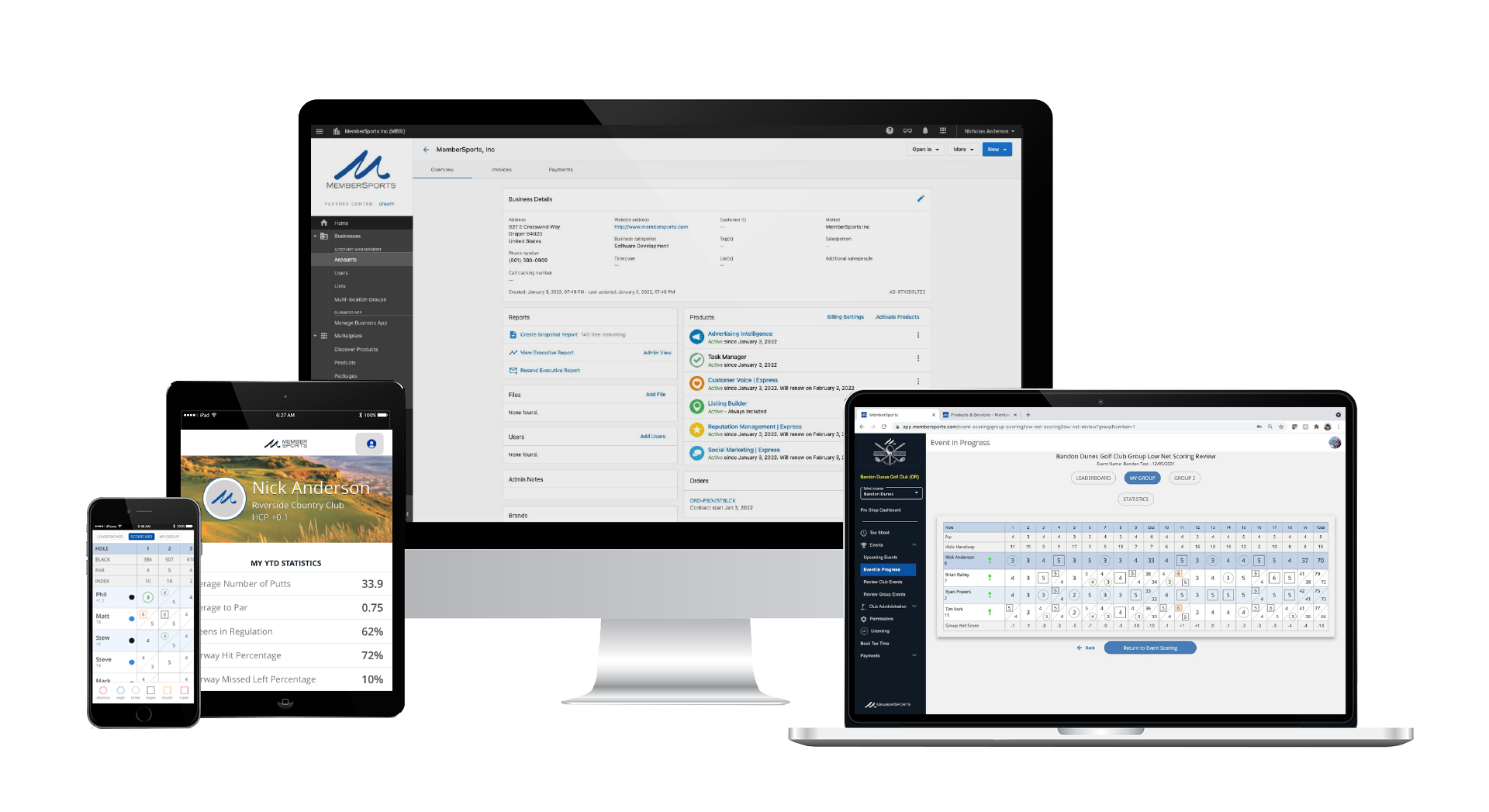 Administrative Sports Technology
MemberSports provides software and app products that enhance the experience between clubs, consumers, and friends.
LEARN MORE
SOLUTIONS
Tee Sheet Software™
Manage your golf course and club with our high-powered and user friendly management software. An all-in-one tool, made for and by golfers.
LEARN MORE
SCHEDULE A DEMO
No More Back-and-Forth Between Different Systems
Manage all club & group events directly from your Tee Sheet.
PRODUCTS
SCHEDULE A DEMO
Schedule, track and review all your results right from the palm of your hand.
A simple and powerful tee sheet and golf course management software that allows you to focus on your game and track your progress.
PRODUCTS
CONTACT US